Posts Tagged 'win'
In anticipation of holidays InstaForex increased the size of the bonus in the Chancy Deposit campaign. In December it amounts to USD 8,000!
How to get this Christmas present? It is quite easy. Top up your trading account with at least USD 3,000 and you will automatically become a contender for the main prize. Is that all? Yes, it is! December has already begun, so you need to hurry up to take part in the campaign. Replenish your account right now!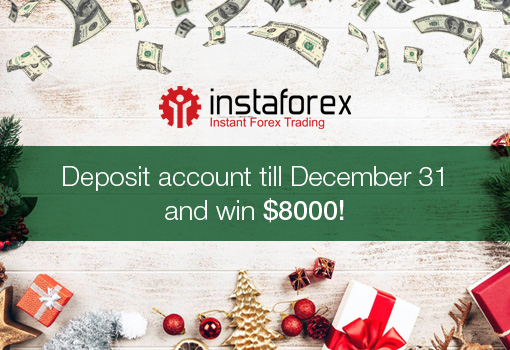 We are happy to announce that we have succeeded in our sphere once again. InstaForex has gained prestigious Forex Broker of the Year for Eastern Europe 2018 award.
Le Fonti Awards is an annual awards ceremony recognizing organizations that demonstrate excellence in the fields of business, banking, and brokerage. InstaForex was selected by the jury consisting of more than 120 experts. The award proves that our company is popular among traders from Asia, Europe and other parts of the planet.
We now have more than 7,000,000 actively trading customers. We do our best for our traders and are improving from year to year.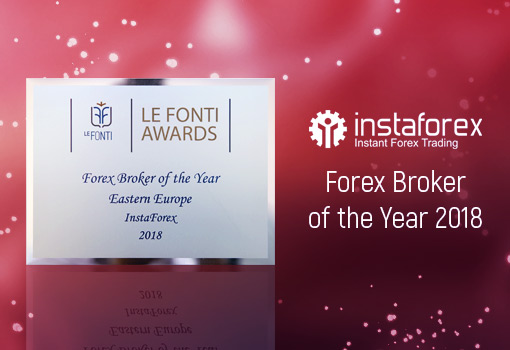 The team's leader Aleš Loprais together with his crew that included Ferran Marco Alcayna and Petr Pokora came first in both the truck category and the overall standings of the African rally in Morocco.
The race in the truck category was the toughest one. Eight stages, thirty three trucks and almost 2,500 kilometers stood between the team and the finish line. Nevertheless, InstaForex Loprais Team withstood this challenge and won with a 23-minute lead over the silver winners.
"This race is a part of our Dakar 2019 mission and it's really nice to win like this. It was a very difficult African adventure, but a successful one, a golden one. I'd like to say thank you to the guys in the cabin, to our mechanics and also all our partners for their support," Aleš Loprais said after the finish. The crew solved technical problems successfully. They even managed to deal with three tire punctures that occurred during the second stage. Thus, the team consolidated its lead in the overall standings with the result of 31:02:08 hours.
"Punctures are just part of this difficult competition. I can't wait for the next challenge," Petr Pokora added.
InstaForex congratulates the team on the well-earned victory in the Morocco Desert Challenge and wishes that the competitive spirit and morale of the crew get stronger during the summer season ahead of the 2019 Dakar.