Posts Tagged '​Miss Insta Asia 2018'
In the midst of golden autumn InstaForex held a beautiful celebration – an award ceremony to honor the Miss Insta Asia 2018 contest winners. The long-awaited annual ceremony took place on November 2 in Moscow.
That was a triumph of beauty, glamour, love of life and optimism. Apart from beauty, the winners impressed the audience with their talents and hobbies. This year participants from 20 countries joined the contest. All the ladies turned out to be creative and ambitious, fascinated with various hobbies such as photography, professional makeup, cooking, and embroidery. Five winners from Russia and Ukraine are eager to consolidate their success as forex traders and prefer to manage their cash prizes on their own. InstaForex is honored and delighted to have the charming contestants as its customers. The Company intends to assist the finalists to improve their skills and support their start-ups. The celebration has passed, but we are already anticipating the next one, preparation is on!
The registration of new participants has already begun. It is going to be a new season, a new contest, and a new ceremony. Moreover, it will be the 10th anniversary of the contest, so, surprises are on the way! In 2019, the prize pool will be $45,000.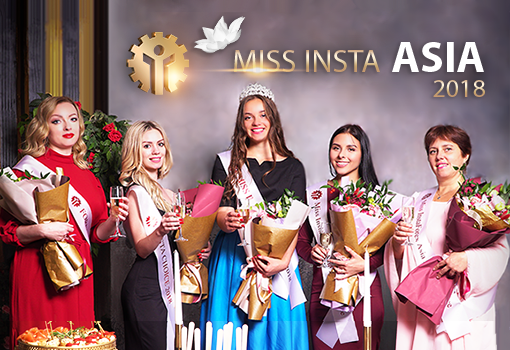 All of us are inspired by watching female beauty. This season, the unique online beauty contest among female traders united the most charming and smart ladies from 19 countries. We are reluctant to name the best. We want just to admire all our participants. However, the time is ripe to unveil the results of the public voting and declare the winners. The grand award ceremony will follow soon.
1st place Victoriya Ponomarenko, USD 20,000
2nd place – Irina Nazarova, USD 10,000
3d place – Svetlana Lazepnikova, USD 5,000 Besides
Mariya Solovey won the nomination of Insta Choice and USD 5,000
Natalya Limorenko is awarded USD 5,000 as the best in the Forex Lady nomination.
The winners deserve our admiration, our applause, and sincere congratulations. Their smiles, spell, and vigor brighten up our routine. We want everyone to join our campaign. We invite all pretty ladies to take part in the contest. Alternatively, anyone may become an active fan. In other words, feel free to manifest your beauty or vote for your favorite. It is always a great pleasure for InstaForex to arrange this wonderful beauty marathon, Miss Insta Asia.