Posts Tagged 'Investment EXPO 2012'
InstaForex booth was in the business center in Radisson Royal Hotel, one of the best in Moscow. The company provided thorough information about wide range of its services. Our representatives told about various offers to make Forex trading more profitable. Moreover, every guest of the exhibition could become a member of exclusive InstaForex club and get $30 bonus account.
As a part of the exhibition program, InstaForex Company held several interesting seminars with Viktor Pershikov and Stanislav Zelenskiy, new InstaForex analysts and first-time ShowFx World speakers. Also the company was presented by well-known InstaForex analysts Gleb Kabanovs and Sergei Belyaev.
The most popular among EXPO guests were different promo campaigns held by InstaForex. Exhibition participants tried on caps and T-shirts with the company's logo with great pleasure. They drank tea from brand mugs and took part in prize draws. The top prizes were four $500 cash prizes, iPhone, Samsung Galaxy III and Samsung Galaxy Tab.
InstaForex Company would like to thank all the organizers of the exhibition and guests who visited our booth and participated in seminars and prize draws. We look forward to meeting you at next ShowFx World events.
Trade and earn with InstaForex!

The photoreport is available in InstaForex Blog.

Within the walls of Suntec City exhibition center InstaForex presented the full range of its trading offers and innovative services. The broker's booth attracted a lot of visitors that were interested in its advantages and the latest innovative systems namely: the PAMM system with great possibilities either for investors or for managing traders; the unique ForexCopy system aimed at copying deals of successful traders; Binary Intraday Options service.
It was a pleasure of employees of the company to answer all the questions of visitors and give them detailed consultations on different issues of trading with InstaForex. Everyone who visited the broker's booth received from the company not only brand presents and souvenirs, but also $50 trading accounts. Some guests were fortunate get larger managed accounts.

The ShowFx Asia Singapore Finance and Investment EXPO 2012 was held in friendly atmosphere of constructive conversation of not only brokerage firms, educational projects and software developers, but also of the traders that took part in this event. Business program was full of seminars, master classes, meetings with professional analysts and traders.
I
nstaForex sincerely gives thanks to organizers and guests of exhibition for active participation and hopes to meet them at the next exhibition ShowFx World in Kiev on May 18 and 19, 2012.
Added by Denis Grigoriev,
InstaForex PR-manager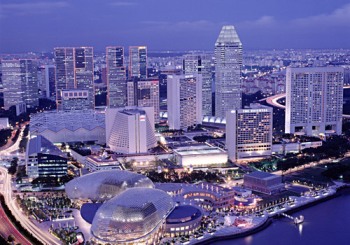 InstaForex international broker invites you to visit its stand at a Forex exhibition under the ShowFx Asia international exhibition brand. The event will be held in the luxury Suntec City exhibition center in Singapore on February 10-11, 2012.
Major brokers as well as banks, investment companies, dealing centers, software developers and education centers will take part in the Singapore Finance and Investment EXPO. Representatives of the Forex community will tell you about current intramarket trends, introduce innovative developments of Forex trading and present thematic books, etc. All guests of the Singapore Finance and Investment EXPO will be able to visit thematic seminars as well as held interesting conversations with other traders and Forex experts and take part in entertainments.Moreover, the company prepared a gift for every visitor of its booth in amount of $50 credited to the trading account. The lucky guests will get even more money to manage on the trading account! Do not miss the chance to receive InstaForex brand products and souvenirs prepared for all the present and potential customers.
InstaForex international broker is the primary sponsor of the Singapore Finance and Investment EXPO. At the exhibition the company will introduce you to its new services and present numerous advantages of trading with InstaForex. You will have a chance to meet young and welcoming InstaForex representatives and held informal conversations with them.
We look forward to meeting you at the ShowFx Asia exhibition in Singapore on 10–11 February!
Added by Kseniya Vedenko,
InstaForex PR-manager