We are pleased to announce that in the summer of 2015 our company earned an award as a provider of financial services in the international currency market. So we managed to win the top prize and prestigious title of the Best Broker in Asia Pacific 2015 at Shanghai Forex Expo 2015 in China.
Shanghai Forex Expo 2015 is a high­profile event in the finance industry. Among traditional participants there are traders, retail investors, institutional investors, brokerage companies, and their partners.
We are grateful to the exposition hosts and the jury of Shanghai 2015 Forex Expo who duly appreciated our performance.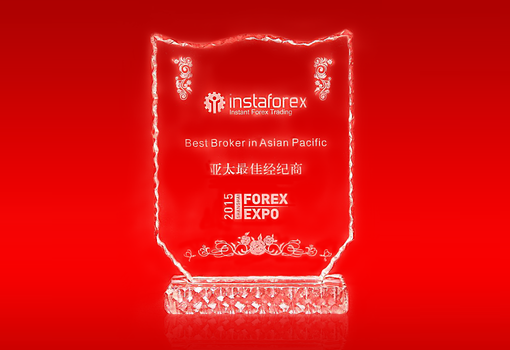 Tags: best broker, Best Broker in Asia Pacific, Expo, instaforex, Shanghai 2015 Forex Expo
This entry was posted on Friday, September 11th, 2015 at 15:00 and is filed under Important Announcements, World Economy. You can follow any responses to this entry through the RSS 2.0 feed. You can leave a response, or trackback from your own site.